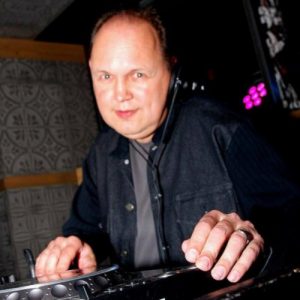 Proudly we present Lex van Coeverden
Lex van Coeverden has a program on the pirate radio station in the City of The Hague in the 1980s. Solo scores as a Sickle Syndicate in 1988 with the single TBM Mix. Together with René van der Weyde, he will release Eurohouse and trance from 1993 under the name Atlantic Ocean. Van Coeverden is the founder of the Dance International Records label, which also includes his own productions under the names DJ Lex, 44.1 K-Hurts, Bit By Bit and Hunting Movement. Together with Bob Snoeijer he produces house records as Clubstation, The Groove Brothers, The Sax Brothers and South East Players. He forms the Lex & Frank duo with the German producer Frank Fritze. Lex is the owner of the Vinyl Room.
Atlantic Ocean is het geesteskind van producers Lex van Coeverden en René van der Weyde. De eerste hitsingles van het duo vallen onder de noemer Eurohouse terwijl latere singles onder trance geschaard kunnen worden. In het voorjaar van 1994 staat de groep in de top 3 van de hitparade met de single Waterfall.